Phew! It is definitely late summer and I am feeling a bit of that late summer fatigue. But the pressure of fall and winter is pushing me to keep going. Mostly it is a good kind of tired. A satisfied kind of tired after a day of good work for something you are passionate about. But some days the amount of details that go into building a house just overwhelm me! It is all in the details, I tell you. The little weatherization details, the artistic details, the making sure to order material far enough ahead of time so you have it when you need it details… the tiny little details that no one else will notice or know about but could make the difference between a warm, cozy, inviting, and long lasting house and one that is not. But I won't bore you with the details… Except to say that I did have a leak in my house wrap that I am hoping I fixed but will not know for sure until I have another good rainstorm. I share this only because for any of you out there thinking about building or in the midst of building I want you to know that these things do happen. And sometimes we freak out and sit down and cry and feel like throwing up our hands up and giving up. But part of the beauty of a project like this is that you can't give up. You can't walk away. Not after you have put as much time and money and effort as I have into this. And so there is nothing to do but keep moving forward, problem solving and fixing the "mistakes," learning from them, but not letting them stop you. And this builds character. A project like this builds you as much as you build it. I swear.
Ok, enough of the pep talk. Now I will share with you some awesome and exciting photos of all the progress I have made! My last window went in yesterday morning and it is my beautiful octagon window! The special touch of either stain glass or wooden hearts will be added later, but the window, custom made by a small company in
Vermont
is in! And I couldn't be happier with it.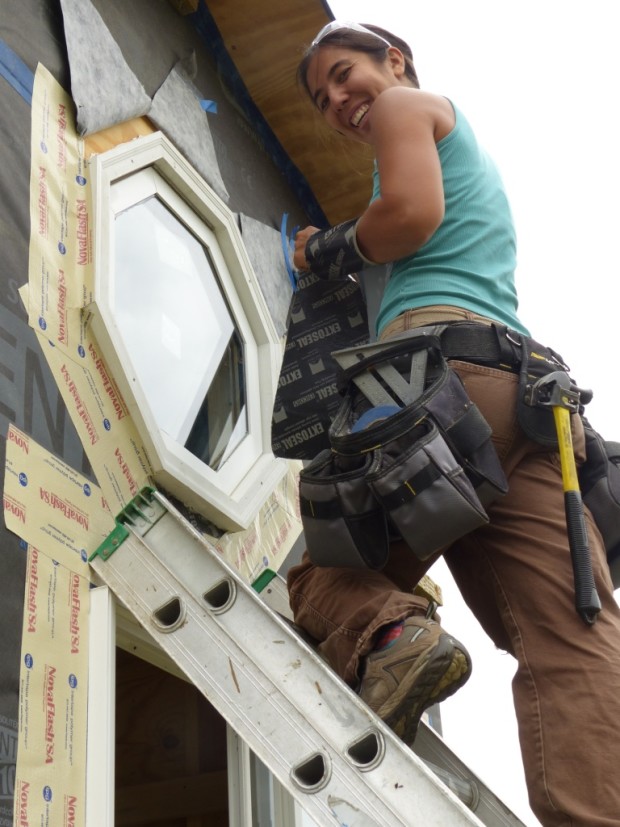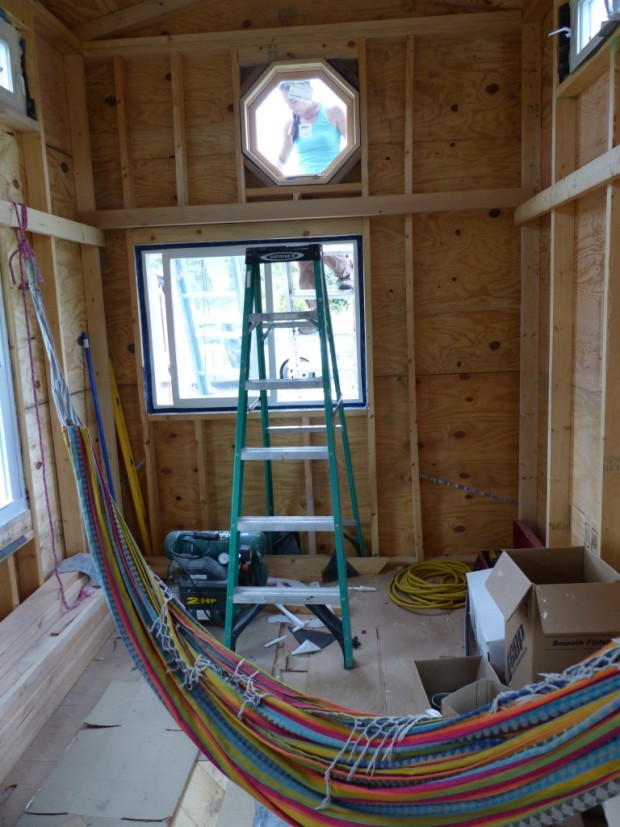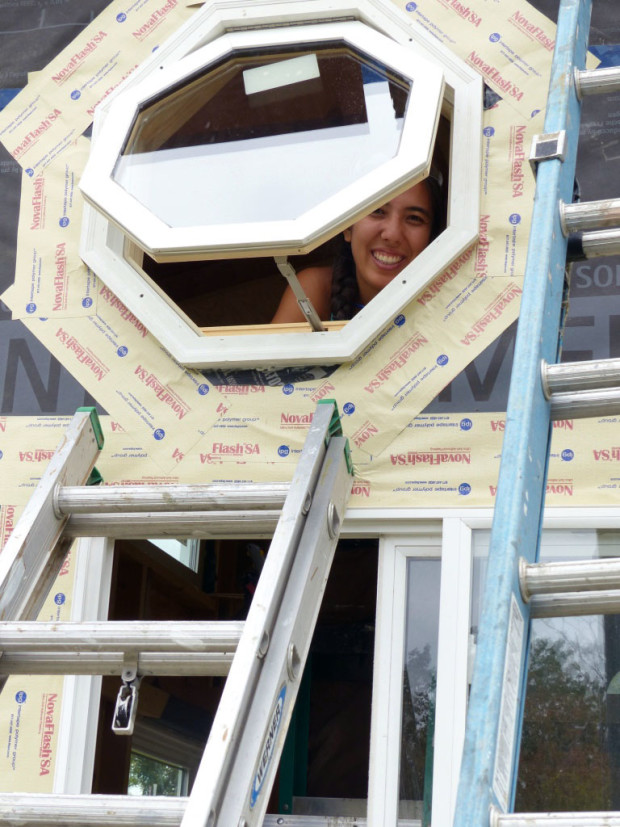 The other big news of the last month is that my door is in!! A beautiful, solid wood door that I bought for $70 from the Ithaca Re-use center and lovingly sanded the paint off, re stained it, and built the door jamb for and then hung in my door opening! It was quite a project, and I am still perfecting the white oak sill for the bottom but I am very happy to have this door in. Most people get pre-hung doors, that come with jambs and everything. I fell in love with this door but knew it would be a project to get in. But I have to give a big thanks to my friend Barry Segal who took on this project with me, going to the hardware store to find the right hinges, helping me figure out how wide and how tall the jambs needed to be, and making a creative router jig to help me route out the spaces for the hinges. And then of course he helped me hang it. And now I have a door that swings shut with such a satisfying *Click* and I even have a key to lock it with!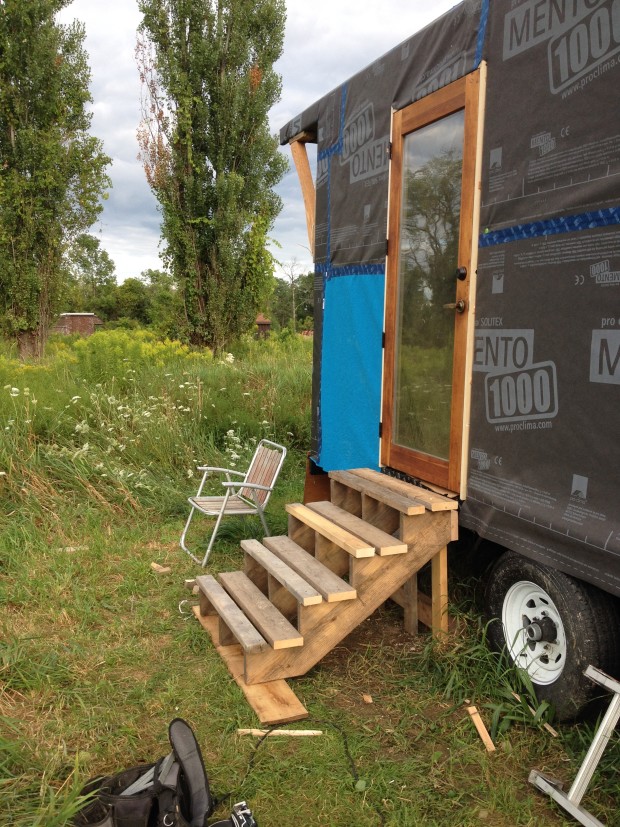 Lastly, I want to share the two timber frame style braces that I put on the back of my tiny house, made from some donated white oak I received from a friend:
Thanks again for all you support and I hope you are enjoying watching this journey unfold!